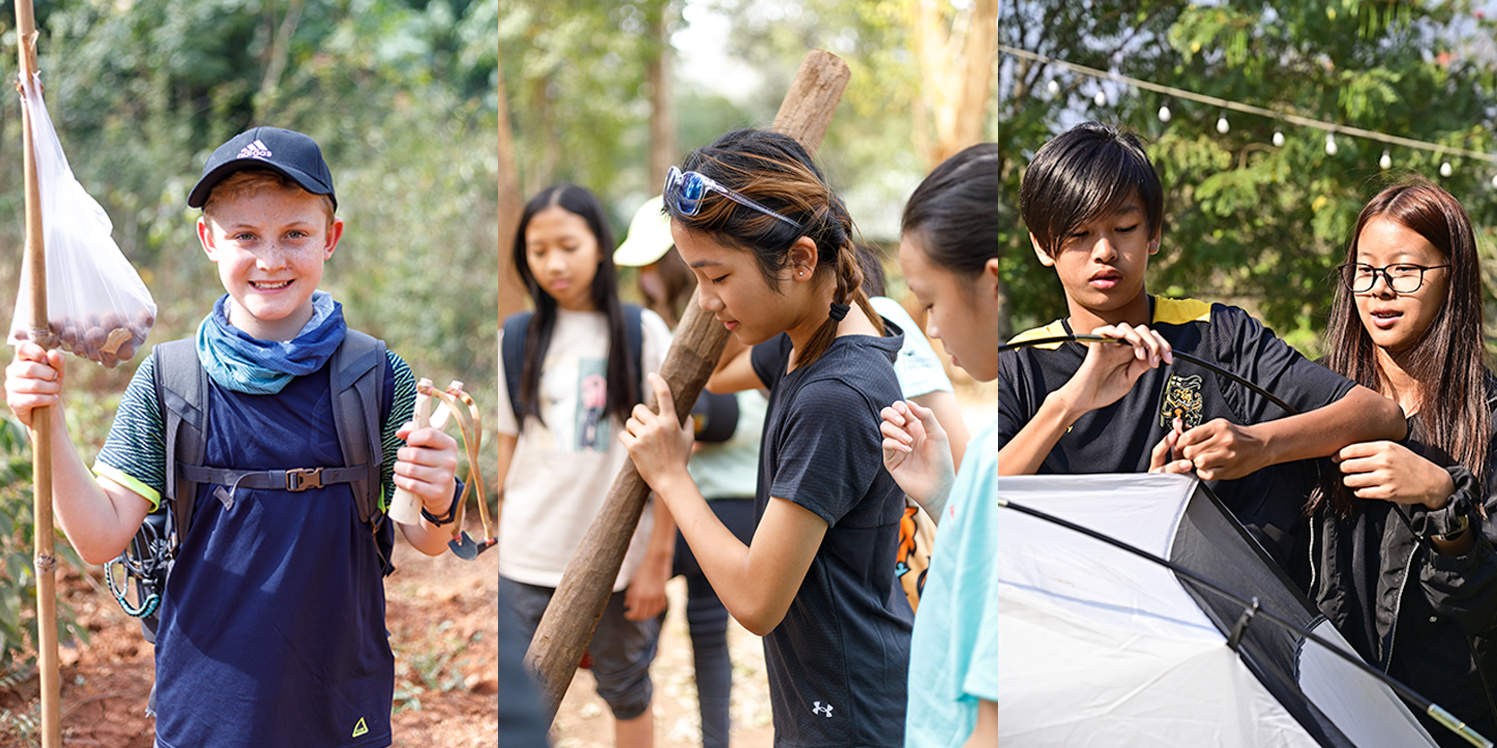 Here at Wellington Bangkok, we believe in the importance of Residential trips. They are a core part of our curriculum – and lots of fun!
All year groups from Year 4 upwards have the opportunity to really get out into the country and have some adventures. We often work with outside partners such as JUMP! Foundation to ensure that our trips are the very best! Students may be away for 2, 3 or 4 nights and the programmes are varied. Students might camp or stay at a lodge, hotel or resort. Some trips include a combination of the two.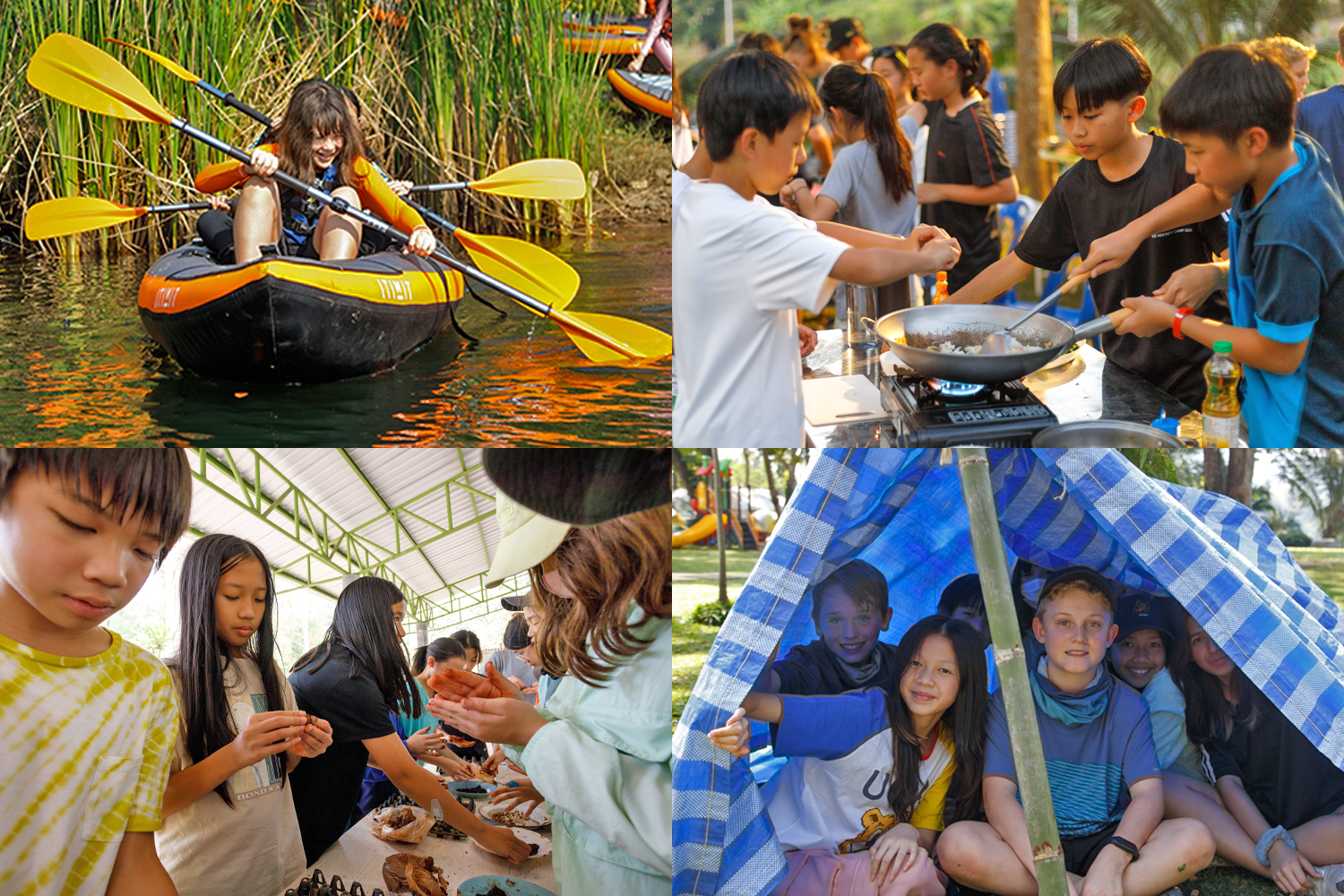 A typical day may include outdoor games, learning new skills such as pitching tents, cookery or arts and crafts. They may involve watersports such as kayaking, rafting, swimming and we also organise hiking, climbing, caving and much more. Our children enjoy campfires, BBQs, marshmallow toasting and story telling and they might take part in meditation and self reflection sessions. These expeditions build enormous amounts of life skills, they allow students to deepen existing friendships and make new ones. They see their teachers in a different light – and learn so much from them outside the classroom as well as inside.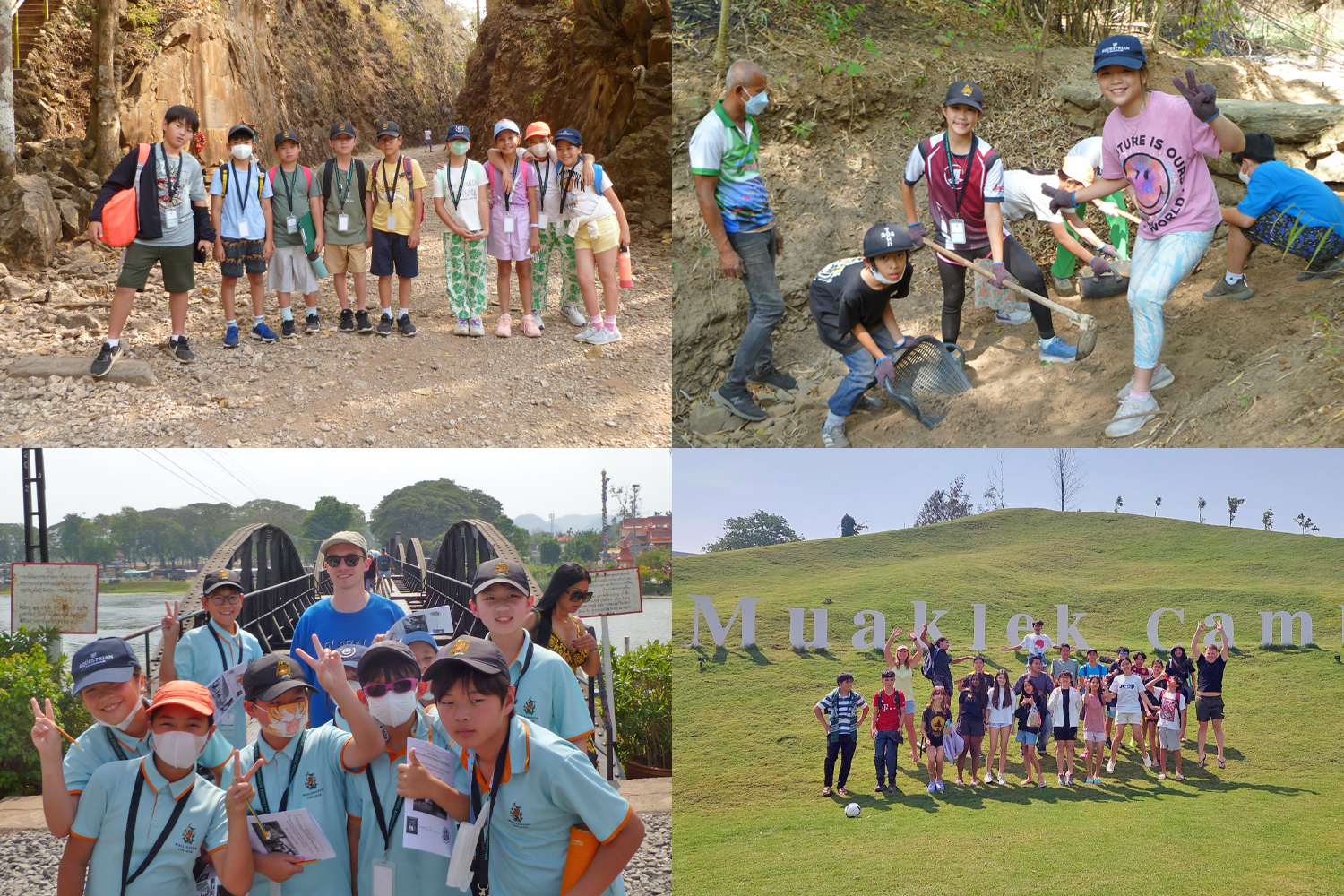 During this academic year, the residentials were planned for Term 2 in January and Years 6-10 all travelled simultaneously to different venues in Kanchanaburi or Saraburi. This year all our trips are within Thailand but in the future we hope to explore the world. Take a look at a selection of images – what a wonderful time was had by all!
Flickr album: Year 7 Residential January 2023
|
Height: auto
|
Theme: Default | Skin: Default Skin
**We keep our children safe at all times and adhere our usual safeguarding standards. These residential trips are charged as extra to the normal Tuition Fees and parents will be invited in to a Planning Workshop and will have the opportunity to see the itinerary in advance.