We are delighted to announce that our Senior School building is now open. (To book a tour please click here).
In keeping with the essence of Wellington College International School Bangkok, the Senior School is in a light and spacious, modern educational setting. As with previous phases of the School's development, this third phase has been very carefully designed to capture the 'tone' of our school: exciting, inspiring, thought-provoking, innovative, and truly exceptional. A learning environment in Bangkok like no-other.
Khun Cindy, a Year 7 parent commented:
It is truly an incredible space for learning, exchange of ideas, and most importantly community. From the state-of-the-art science room, to the interactive white boards (a far cry from the chalk ones I used in school!) to the specially designed Harkness discussion rooms and study areas, every detail is deliberate and thoughtfully considered. We especially appreciate the light and flow of the circular interior and how the library seamlessly blends into walkways and walls... the senior students are one lucky bunch of kids!
There will ultimately be two buildings, each with a 400 student capacity, and a second larger sports hall. This initial six-storey building has a stunning cylindrical library and atrium at its centre running top to bottom. This provides numerous extra spaces for reading and learning, with fantastic natural lighting.
On the ground floor, flexible spaces provide for adaptive, multi-purpose learning environments and clear visibility across the whole senior school – through the central atrium and library, towards the dining room. The dining area itself gives the air of a relaxed resort hotel, opening out to a wonderful terrace area for students to enjoy. Throughout the next three floors are well-appointed, adaptable, and innovatively designed classrooms with extra spaces allowing for a variety of teaching and learning. Specific rooms for Harkness teaching are designed into the fabric of the building so that Harkness methodology is appropriately planned and specific. An important innovation is the introduction of 'faculty salons' for both staff and students in each subject area.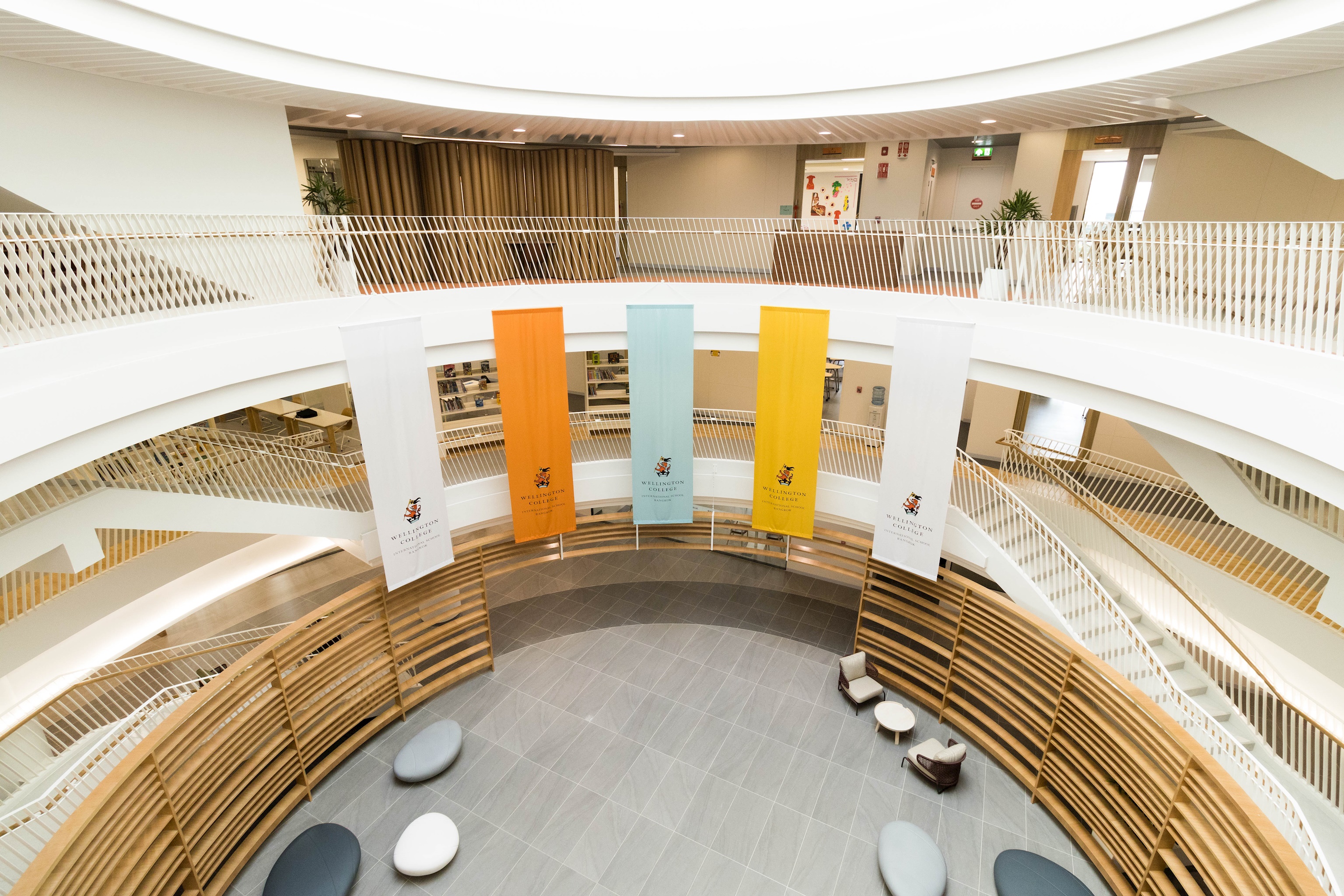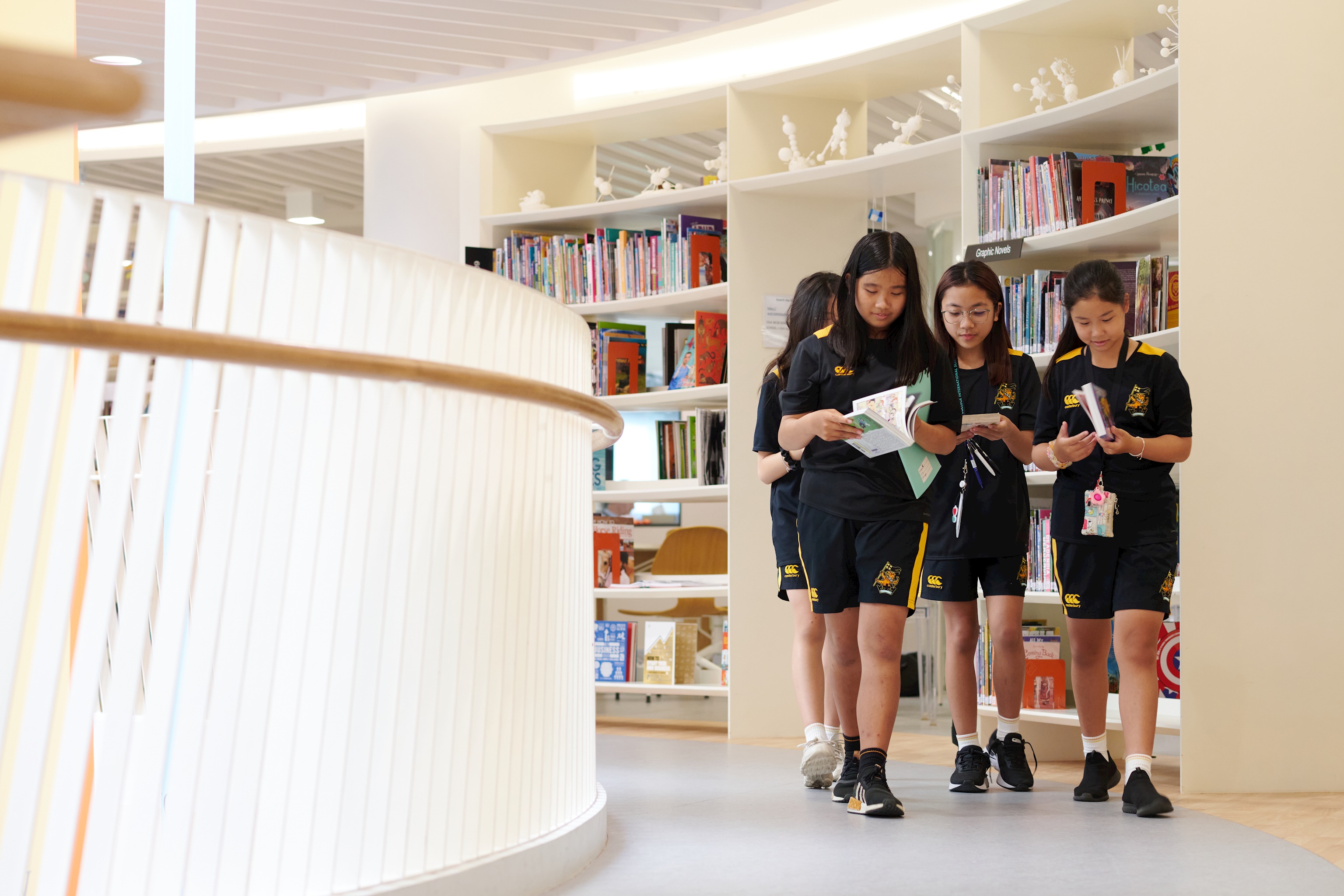 Flickr album: Now Open - New Senior School Building
|
Height: 500px
|
Theme: Justified | Skin: Default Skin